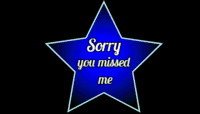 Call Mistress Scarlet: 866-966-2947
I see you found yourself to Mistress Scarlet's Lair.
You better be happy that I even allowed you this far, I bet you're a small dick loser pumping your little clitty like it's a big boy cock.
I will be totally honest with you NOTHING like that that I have seen ever is called a cock by me. So don't expect it, I will never call THAT a cock. It's not even worth talking about.
You better be happy you're on my page in the first place. Finding my page is a privilege.
I won't let you get away with my sexy body or anything, I am a money hungry woman.
I will make you want me over and over and I will bleed your wallet and make you beg me to talk to you again and once everything is over and everything is gone, I will leave you lying there.
Sobbing in your own tears. Because you mortgaged your house and got behind on your bills to get me everything I have ever wanted and still I am NOT happy.
What else can you do you ask me? Why am I not happy you ask me?
Well, I am not happy, nor will I ever be happy with your COCK your small little worm of a cock hiding under your pubes. I will never be happy doing such. I have to get a magnifying glass to see it what do you jack it off with tweezers?
So pathetic!
Do you want to see what   Mistress Scarlet can do with a little loser like you? I know you are going out of your mind. But it's YOU that is going to listen to ME as I get off. I don't want to hear you play with that ugly thing unless I let you!