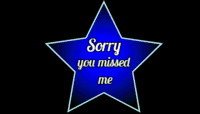 Hello I'm Your exotic ebony goddess Kelly .
I've been asked if I would consider interracial sex and I just have to laugh at them. I mean, look at me in my photo. You think I'm the kind of girl who'd be satisfied with some small dick black thug?
However, If you're a white man who knows how to treat a lady. Then that is a whole different ball game  I'll give you all the kinky black pussy action you can handle.
Let me suck your cock, let me wrap my thick black lips around that piece of sweet white meat. When they say once you go black, you never go back, they were talking about me.
Wanna fuck me up the ass? Come on, baby, not only can I take it, I love white dick up my ass.
Don't stop till you give me so much sweet jizz that it's running down my legs.
Call Kelly Now;
1-866-966-2947
ALL CALLS ONLY $2.25 PER MINUTE
(10 MINUTE MINIMUM)