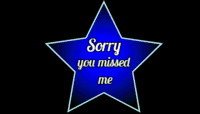 Hello I'm Bridgette, and I'm a newly divorced woman.
It came as such a shock to me when he told me he was leaving. I cried for days and days. Well, it happened and I had not worked since my younger days. I needed a job that I could be happy with.
When I saw an ad for phone sex operators and I applied. Thinking I knew nothing to qualify, I was completely wrong. I was hired and have been talking to men ever since.
I am a very sexual woman with many desires and dreams. I love to please a man and have him please me. On the telephone, we can be and say our deepest and wildest wishes. I even find myself getting very excited while talking dirty to men. When a man climaxes on the phone I want to explode myself. It is so absolutely fulfilling.
Give a mature woman a try. I have a tendency to mother my callers. Are you in need of a mommy for 30 minutes or so? Then I'm your milf sweetie. The older woman you've longed for has finally arrived.
Call; Bridgette
USD  $2.25/min