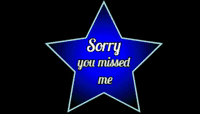 Hello, there stranger, welcome into my personal boudoir of pleasure. What kind of enjoyment do you find yourself seeking? 
If you are thrusting away at your cock, you are not my type.
Men come to me when they need that little push, into obscene mind modification.
Believe me, I have a type. 
Not when it comes to unlimited taboo fantasies.
But when it comes to your personal mental limitations. 
To me, nothing is sexier than a man that is looking to go beyond his normal scope. A man looking for a woman as keen and brilliant as she is
ravishingly
ripe.
Mistress Widow, for all you slaves.
Sensual domination to BDSM I have you covered from my pervert perspective.
Trained in European vaults. I know the secret push you need during CBT, hypnosis, bondage, and everything between.
Mind specialist, I enjoy hypnotizing you, persuading you, power changing, and blackmailing you. Into doing everything I want!
Descriptive in everything I say and do, in my presence you are enriched by the scent of my skin to the gold of my skin…
Edging, guided, mutual masturbation if you are lucky.
Very feminine I enjoy sissy boys, cross-dressers, and task management. Size queen to my core! I will have you feeling less than zero by the time I hear you tell me about your lack of manhood. And cuckold you with one of my many bulls.
Now for the right man, I enjoy girlfriend experience. and private moments. But I did say,man, because it takes a strong man to understand a fierce sexual force like this belle.
Some men call me to be their mommy, some for fantasy role play. I like every kind of casual conversation. That has me in charge of luring out your inner secrets, desires, and confessions.
If it is not listed. Do not assume and lose out on the pleasure of experiencing the finest cock caviar your fetish has to offer. Ask, enjoy, refresh your palette, and enjoy the talents of a Dominant Muse.
Only come to play with me, if you are looking for the thrill and chill a woman of mystery offers.Your ultimate dream lady, your wanton sorceress of taboo, your wicked fetish made real….
If you're the shy type I offer-  
Full blown 2 way Cyber sessions at $2/min.
If you dare to be bold..
Call; Mistress Widow Belle
1-866-966-2947
USD  $2.25/min